Flexible Combination, Call and Response! PowerTrac Mobile Crushing Serie Quickly Realizes 1 + 1 > 2
Mobile crushing and screening equipment has always been good at its flexible collocation and rapid adaptation to the needs of on-site work. We are familiar with the two-stage collocation for soft rock crushing and the three-stage collocation for hard rock crushing. Is there a new collocation quickly customized for special working conditions or customers who strive for perfection? Let's go to the scene.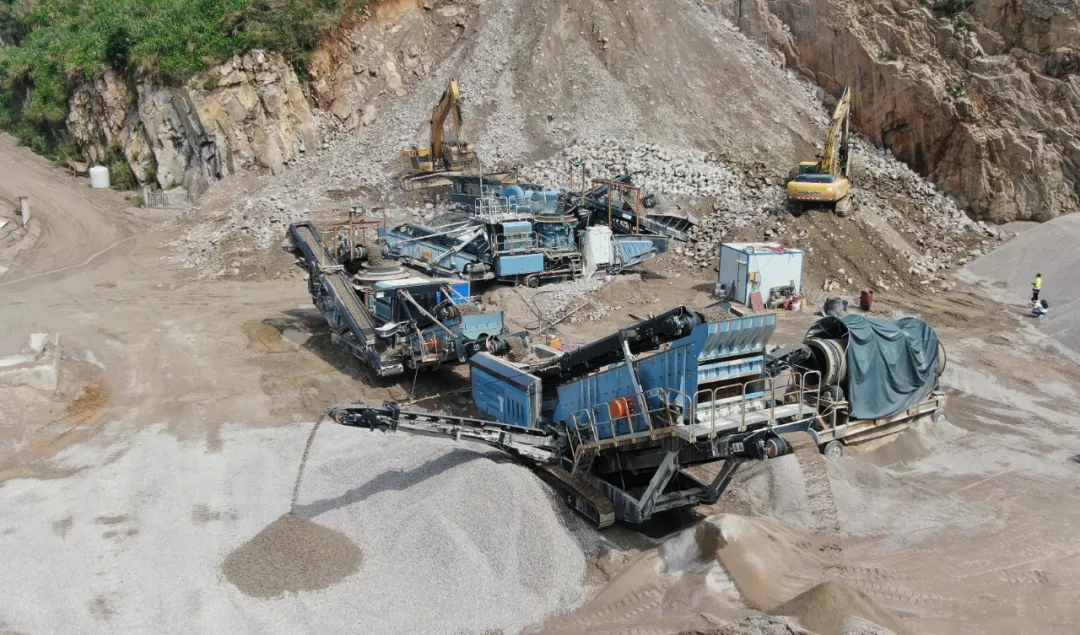 一、Work log
Date of Arrival: July October 2020
Daily Feeding: Granite (bulk density 2.7t/m) ³)
Loading Equipment: CAT 336 excavator (2.2m) ³ Bucket)
Machine list: PowerTrac j-108+PowerTrac C-3000+PowerTrac S-6018
Working Capacity: 160 + T / h
Product Particle Size: 0-26 mm
From July to October 2020, two new sets of powertrac series mobile jaw + Mobile cone + mobile screening machines of SRH came to the site in two batches, with a total of six equipment used to produce high-quality aggregates.
The mobile crushing station is different from the fixed crushing production line. Its advantage is that it can be flexibly matched and changed at any time according to the on-site work needs and site requirements, so as to achieve the maximum economic benefits. In 2021, according to the actual requirements of the site, we adjusted the original three-stage configuration of the equipment: the transformation is the configuration of 1 mobile jaw + 2 Mobile cones + 1 mobile screening machine.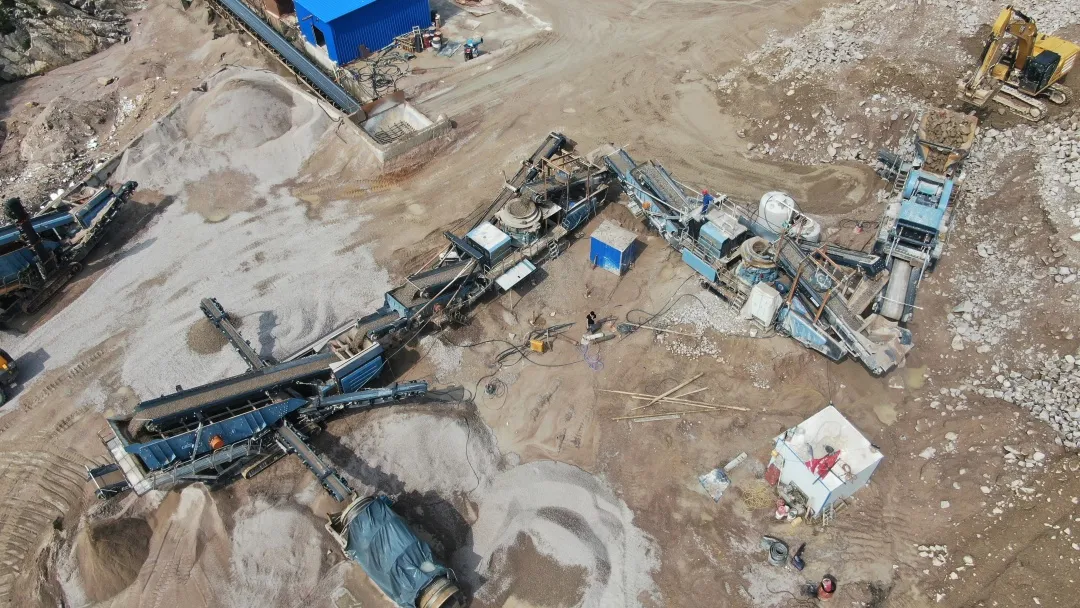 This configuration is applicable to the process of high abrasion index materials. The secondary cone crusher does not get final products and all outputs directly enters the fine cone crusher. Under the condition of ensuring the production capacity of the production line, the particle shape of aggregate is improved and the quality of products is improved; At the same time, the mobile cone crusher also adopts the classic multi cylinder hydraulic cone crusher following Metso technology, which has stable performance, high efficiency and excellent particle shape of the final product, realizing the ideal state of 1 + 1 > 2.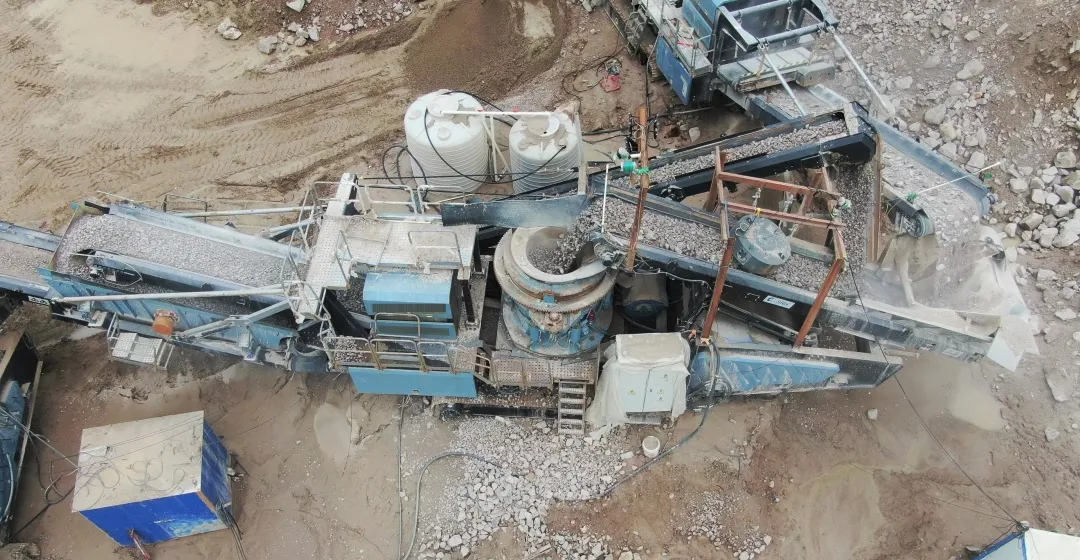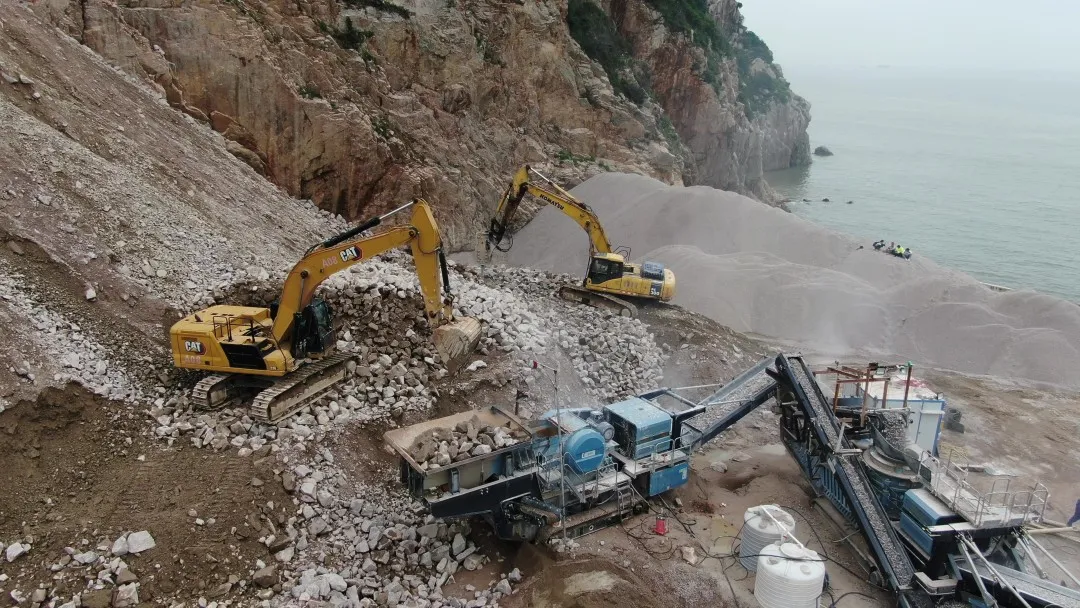 二、Process Display
Raw material coarse crushing: PowerTrac j-108, feeding size 1060 × 700mm
The compact jaw crusher sjc108, as the main machine, is designed for mobile crushing applications. With a more flexible crawler walking structure, it has a large crushing ratio and high output. It has become the leader of the three-stage combination in a typical hard rock crushing scene.
Secondary crushing: Powertrac c-3000 is equipped with standard coarse cavity type
Maximum feed 210mm
Fine crushing:
PowerTrac c-3000 is equipped with short head and medium cavity type
The maximum feeding is 53mm, and all the materials after secondary crushing are crushed
Equipped with sch3000 multi cylinder cone crusher, inheriting the classic design of Metso HP series, and the optimal combination of large eccentricity, high crushing frequency and high crushing force, sch cone crusher achieves the best crushing effect, and the fine material yield is significantly higher than that of other cone crushers; High efficiency, high yield of materials passing through the crushing chamber at one time, less circulation, high efficiency and low operation cost.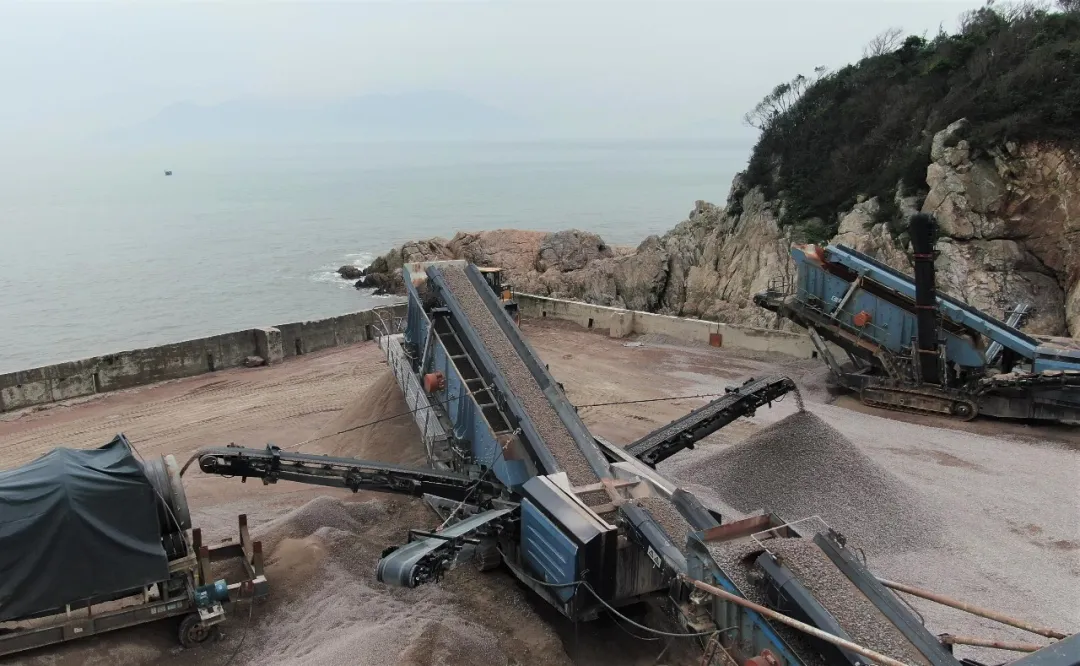 Screening: PowerTrac s-6018 is equipped with three layers of screens to sort out finished products of 0-5mm, 5-16mm and 16-26mm.

PowerTrac j-108 + c-3000 + s-6018 constitute the classic three-stage combination of jaw + cone + screen, which performs well in the crushing scene of medium and high hardness natural stones, but under special working conditions, we can also reasonably integrate, give full play to the advantages of various equipment and achieve the maximum economic benefits. In the future, we will also launch more crushing and screening series equipment, match with more kinds of production line combinations, meet the needs of more customers, and give full play to our advantages in a wider range of scenarios. Please pay attention.