20 SRHeavy Devices Passed Trial Production in Biggest Aggregate Line in Sichuan!
On Aug. 31, after 180 days, the state-of-the-art aggregate production line of Tianhong Green Building Materials Distribution Park in Meishan, Sichuan officially started its production trail. It is reported that Mingyu Shengda Technology Co., Ltd., distributor of SRH in Southwest China, participated in the construction of this line with a total of 20 sets of Shaorui CSE are provided. After this trail production, the project will be put into formal production.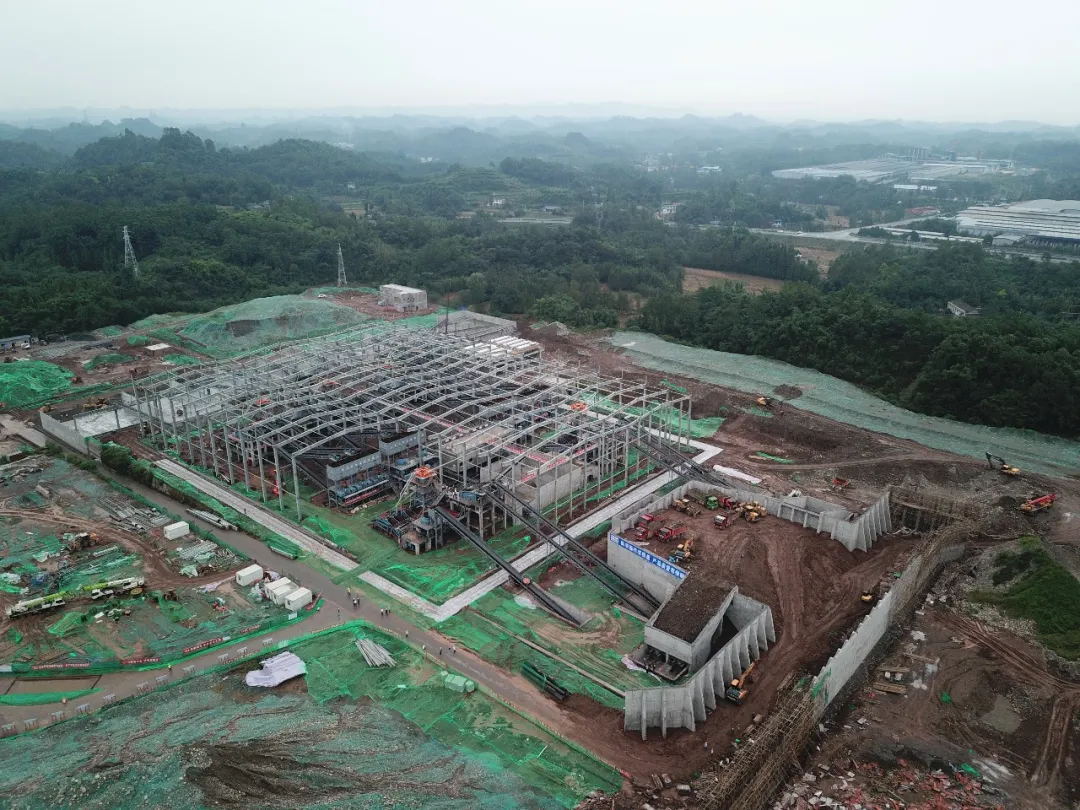 This project of Tianhong Green Building Materials Distribution Park in Meishan, Sichuan will be with an annual output of 10 million tons. After the construction and commissioning, it will become one of the largest manufactured aggregate projects in Sichuan Province, with most modern and standardized industrial design, environmental protection measures, intelligent control system and supported by most environmentally friendly new energy logistic services.
The project adopts dry and wet mixed production in the process with two lines in parallel, total 20 units including jaw crusher SJ1200, spring cone SC400T, multi-cylinder cone SCH8000, VSI SV10D R630 and grizzly feeder SZ1670. Final products including natural sand, manufactured sand, 5-10mm, 10-16mm and 16-24mm, etc. The high-end multi-cylinder cone SCH8000 is used with mature screening equipment and water treatment system to ensure grain shape and yield; vertical shaft impact is utilized for shaping of different aggregates to ensure continuous gradation and fineness modulus to meet the national standards of high-quality aggregates.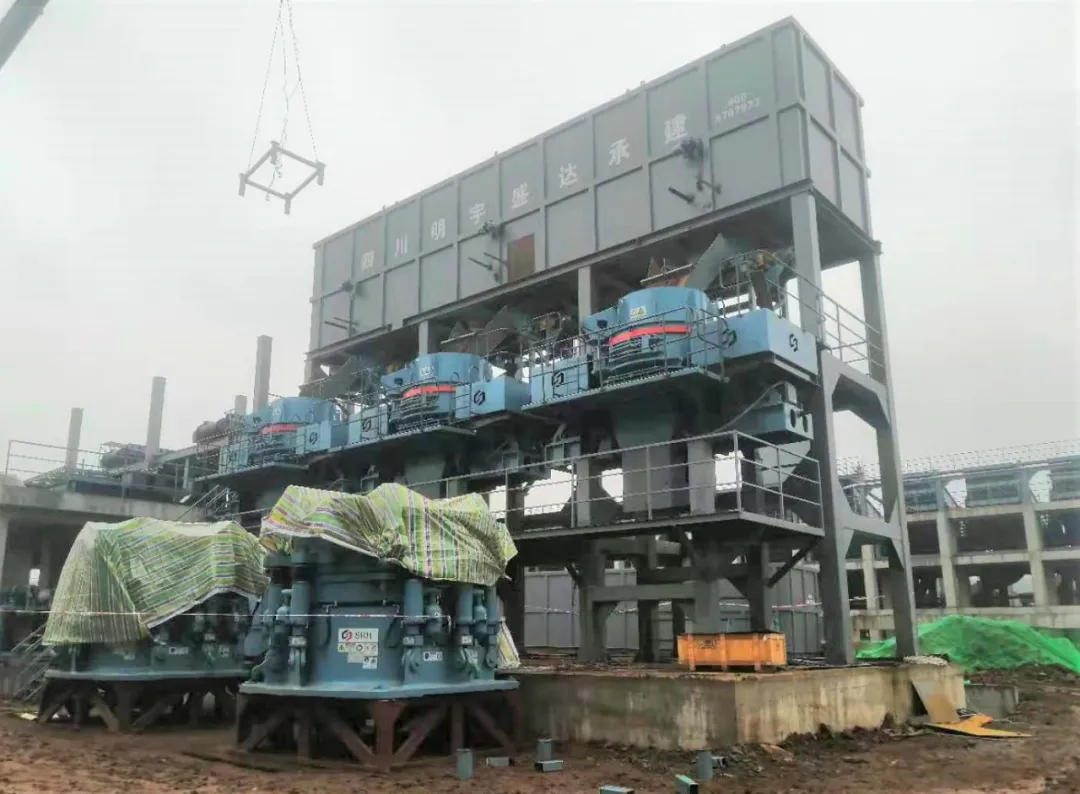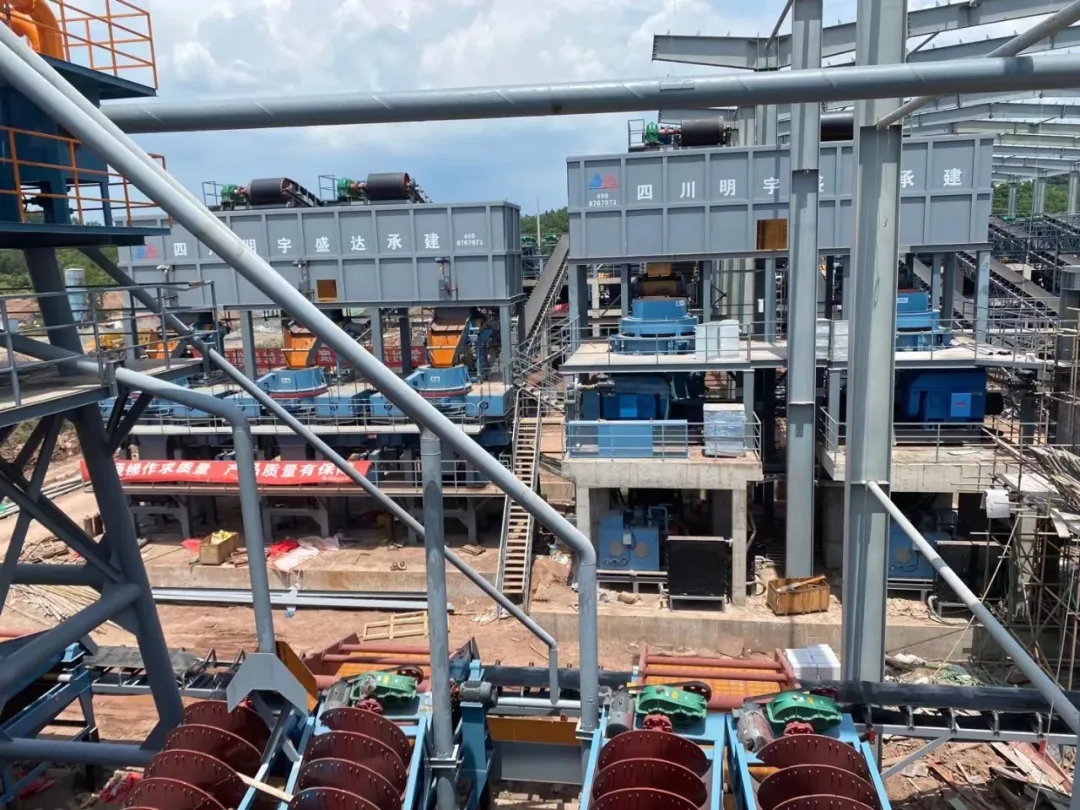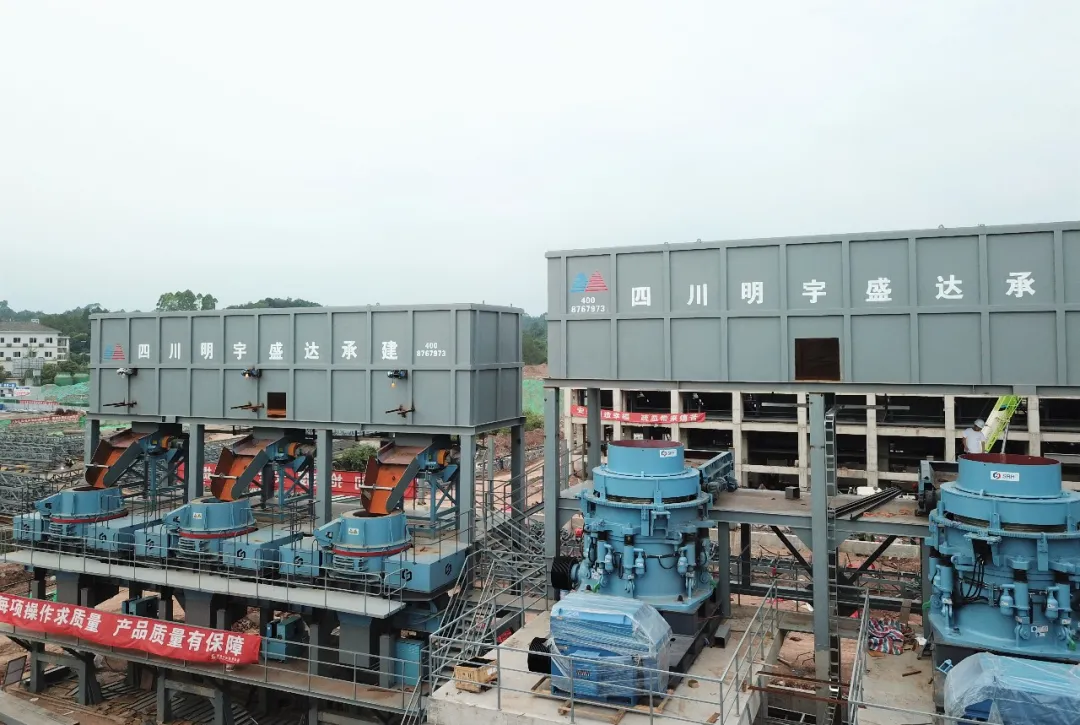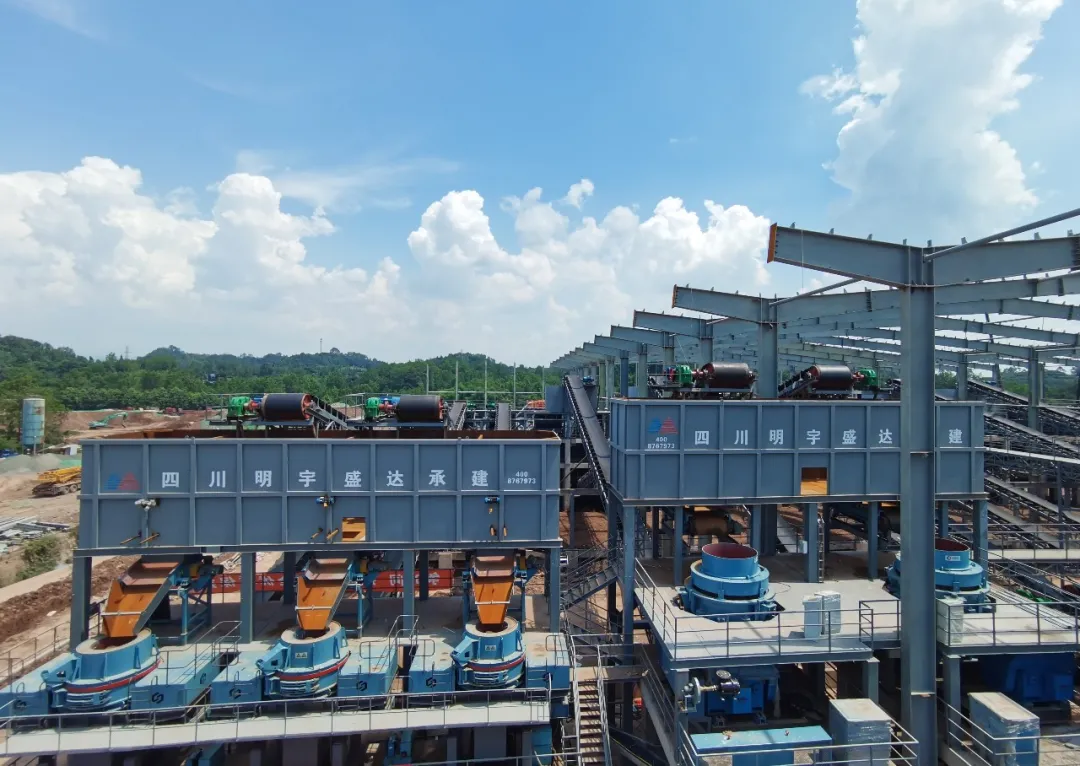 A project with such a large capacity planning has faced many difficult challenges since its inception: the construction standardization requirements are high, but the site is compact, the construction difficulty is big with tight schedule. In March, the project was officially opened. As contractor Mingyu Shengda has repeatedly verified the process design plan and deployed a professional construction team of more than 100 people to ensure safe, efficient and high-quality construction in spring and summer; In just 180 days, a production line project with high standard, cost-effective and safe construction delivery is perfectly presented.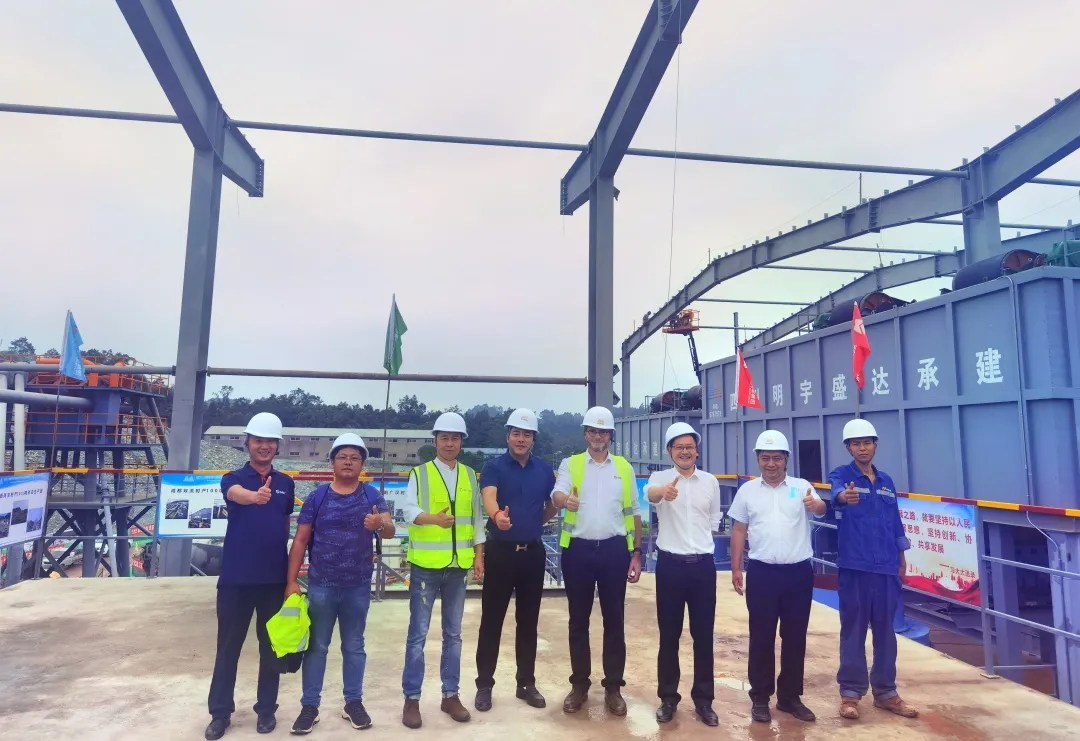 As the manufacturer of crushing and screening equipment, SRH also cooperates with Mingyu Shengda to ensure that the equipment arrives at the site and the installation and commissioning are carried out smoothly. It is an honour, and we also thank customer for their trust in SRH brand. Together with Mingyu Shengda we will also continue to monitor the operation of the production line to escort the creation of economic benefits.