SRH Equipment Operation and Maintenance Training for South American Distributors!
Early this Feb, the local technical support of SRH travelled to two countries in South America to organize two consecutive special trainings on equipment for the distributors. A total of 16 people participated, and the training was successfully completed.
Feb 11-13 in Ecuador
SRH held the first distributor training in Ecuador lasting for 3 days. Felipe Hidalgo Ribeiro, a local SRH technical support engineer, conducted a seminar of SRH products to 6 service engineers and 1 training supervisor from IASA (distributor of Metso, Caterpillar, SEM and SRH in Ecuador) regarding technical and operation maintenance training.
Feb 18-20, Peru
Afterwards, our trip continued to Peru to conduct the second training session for our distributor Creko (member of Ferreyros, and distributor of Metso, Caterpillar, SEM, SRH and Shacman in Peru), a total of 9 people of engineers and service team participated in the whole process.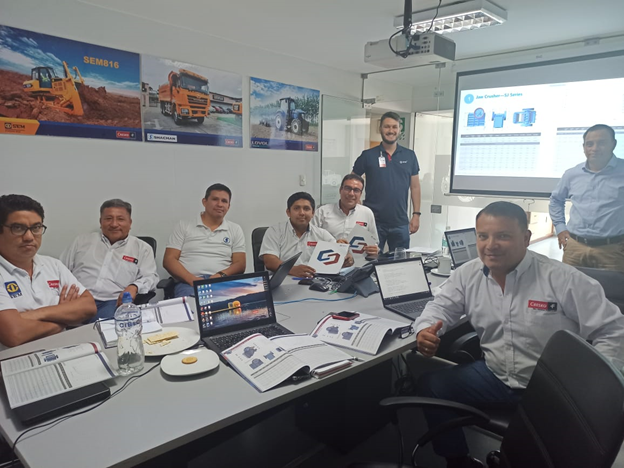 Thanks to SRH for its strong support. The well-prepared training content helped us solve the problems that we often encounter in the project site. All the training materials are in Spanish, which is much easier for us to understand. In addition to written materials, there are also plenty of multimedia displays, combined with explanations of daily operation scenes, which are especially helpful for us to clear up doubts. Through such training, we can provide customers with better service and guidance.
--IASA Engineer
The 3-day training including both theoretical knowledge and equipment operation and maintenance in practical application scenarios, so that our distributor engineers can provide better services to local customers and respond quickly to on-site services.