Plant Modification in Algeria within 20 Days!
In the increasingly common competition situation of crusher product homogeneity, a professional, solid and meticulous after-sales service team with timely response speed and satisfactory service quality have become an indispensable part of customers' production and operation. The full life cycle of use can solve your problems at any time.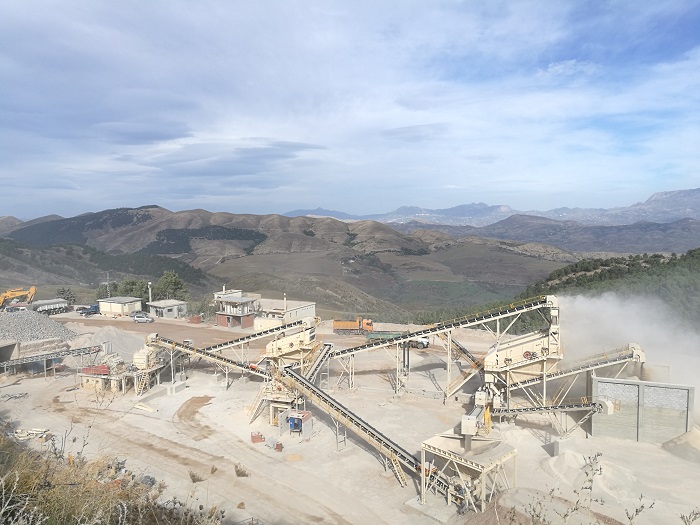 Location: Setif Province Algeria
Requirements: Based on the original German Krupp production line, the sand production line is transformed with a dedicated SRH equipment
Raw Rock: 340TPH limestone
Finished Particles: 0-3mm accounts for 43%
The distributor of this project is also the Algerian distributor of TEREX crushing equipment in the United States. Its team had only previous experience in single-machine installation and commissioning. This is also the first time that they have installed a complete production line, which has certain difficulties. To meet our customer's demand, Li Jinzhao, our overseas service manager, and Huang Jianwei, our after-sales service engineer, shouldered this heavy responsibility and went to guide the installation, commissioning and training.
Time Is Money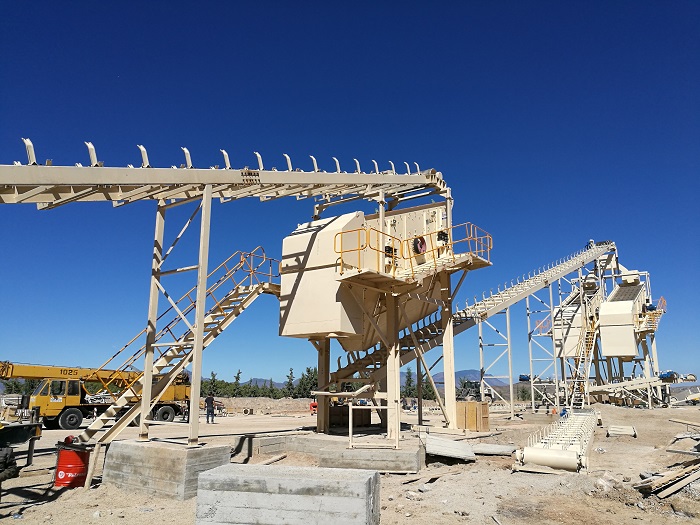 In early September 2018, our installation service team arrived at the scene as scheduled. The original equipment had just been dismantled, and the basic installation of the entire production line had just begun, which meant that the installation team had to start from scratch. At the same time, customers are accustomed to the first-line equipment of European and American brands and are particularly concerned about the quality and service level of Chinese-made crushing line equipment for the first time.
The time of shutdown and production on the production line is also the most concerned issue for customers in the renovation project, which means that the SRH's team and distributor must complete all equipment installation and commissioning with high efficiency and quality within the required time.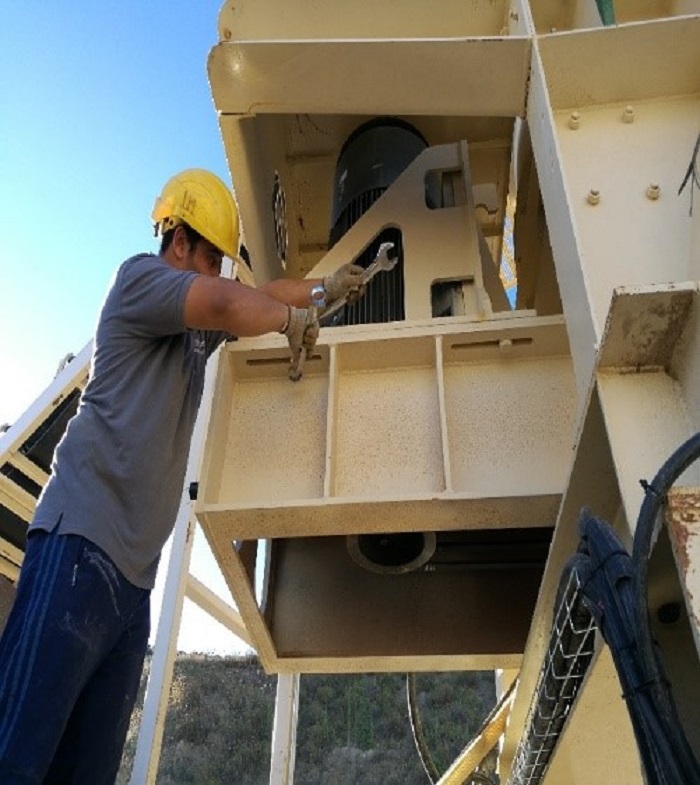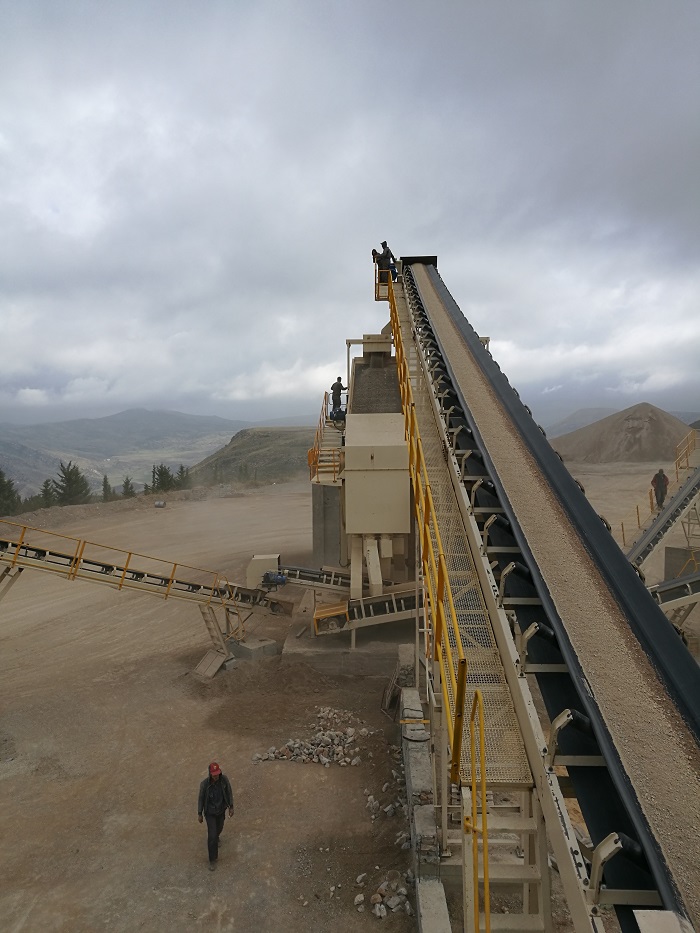 Due diligence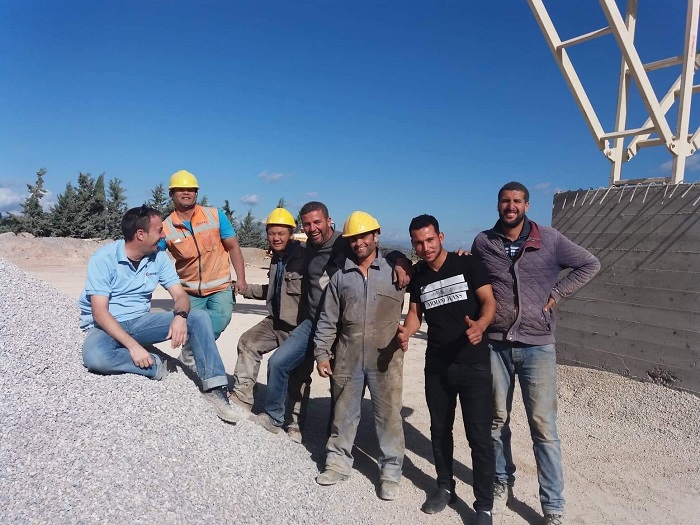 SRH's overseas service team overcame numerous difficulties, meticulously guided the installation during the day, and stayed up at night to communicate with the headquarters to summarize the feedback from the scene. Even during the National Day vacation, they still spared no time on rushing the installation. It only took 20 days to dismantle the original equipment, complete the production line reinstallation and equipment commissioning, and start producing as scheduled. Then, with systematically and professional knowledge, we optimized and solved a series of problems during trial production. We also organized the customer and distributor to have a detailed demonstration training.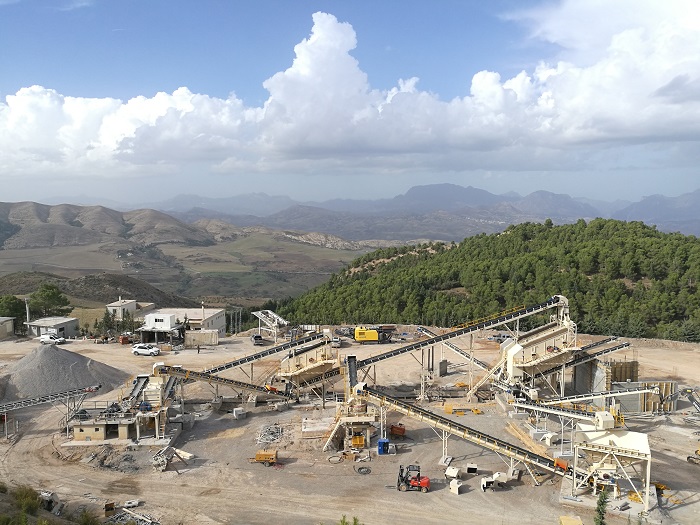 Two months after project completion, SRH's after-sales team has continued service tracking. The customer has feedback that the entire transformation line is running well. They are particularly satisfied with the grain shape and output of the sand making line. SRH's equipment and on-site installation services have been highly praised by customers.
As a veteran in China crusher and screening industry, we strive to produce high-quality and efficient equipment and provide timely and complete professional service response. Whether you are in China or overseas, don't forget your original intention, and we will always be there for you.