First Mobile Crusher, SRH PowerTrac In Work
Laibin City, Guangxi Province, China
PowerTrac i-1213 & PowerTrac s-6018
In August, the first set of mobile Crusher of SRH Power PowerTrac was launched. On the day of the release ceremony, all the four equipment we showed were all sold out. Right after, they rushed to the places where they were most needed and commissioned. I heard that they are too busy to stop, let's take a look at what's happening now.
August 2019, Guangxi Hengsheng Fangxin Mining Ltd. bought the first set of SRH's PowerTrac products - Mobile Crusher & Screener. It mainly focuses on Marble mining, processing, and sales business. After installation and commissioning, PowerTrac series i-1213 mobile Impact Crusher equipment and PowerTrac s-6018 mobile three-layer Screener process scraps from sheet cutting into aggregates for commercial mixing station.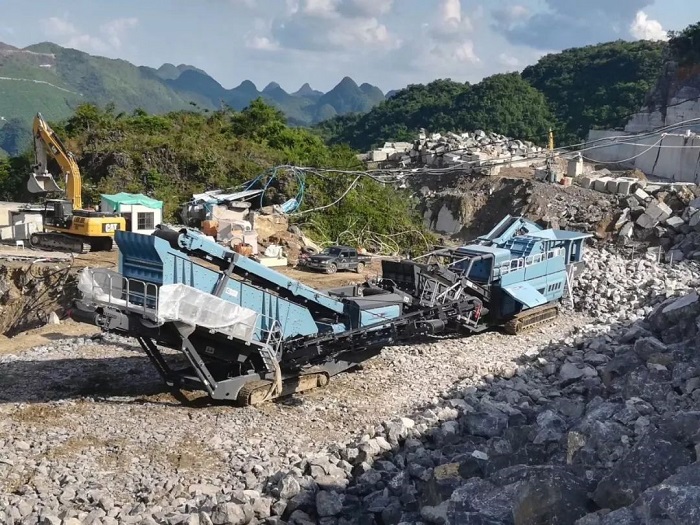 PowerTrac mobile crusher ready for commissioning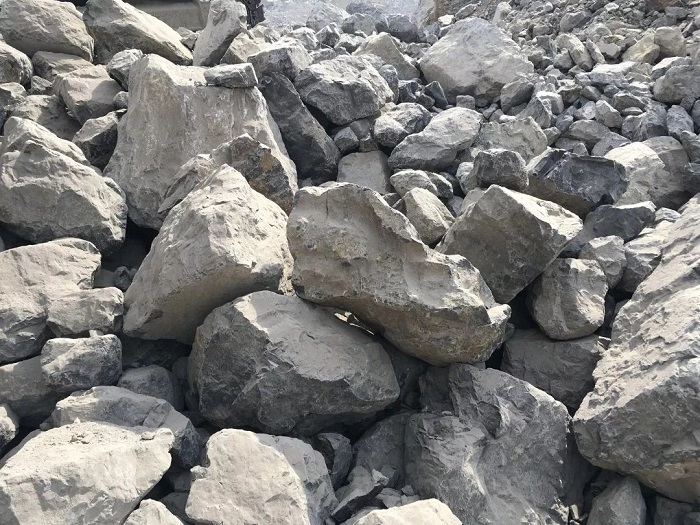 The raw materials are mainly made of scraps after sheet cutting, whose mainly particle size is 0-600mm. The finished aggregates are specially processed for concrete mixing stations. The required particle size after crushing is 0-5, 5-10, 10-20mm and 20 -28mm.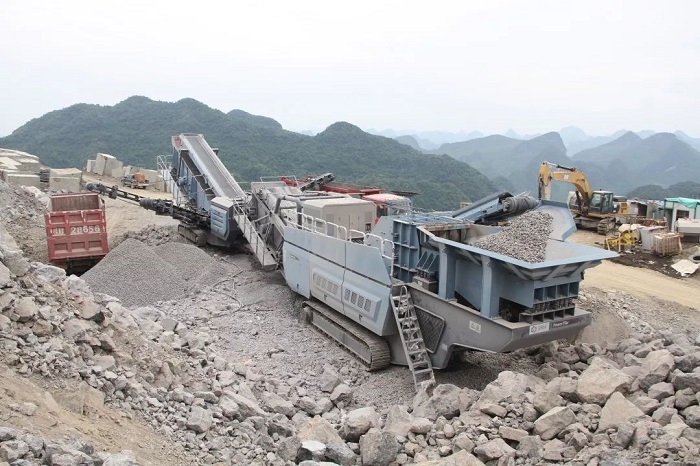 PowerTrac i-1213 mobile impact crusher's bar feeder gap is 38mm and lower layer pre-screening machine is with 35 mm perforated steel plate. The PowerTrac i-1213 mobile impact crusher is also equipped with a return screening system with a 30mm screen. Upon customer's request, 0-28mm material from the PowerTrac i-1213 mobile impact crusher is further sifted through the PowerTrac s-6018 mobile screener into four finished aggregates: 0-5 mm, 5-10 mm, 10 -20 mm, and 20-28 mm. According to the on-site capacity calculation, the finished aggregate output of 0-28mm products is more than 250 tons/hour.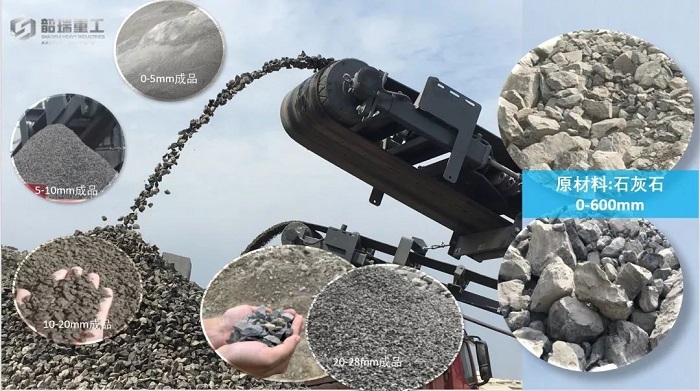 At the site, the main crusher's performance is as bellowing:

• Crusher feed port 1300 × 940mm: high output, strong applicability
• Rotor diameter 1300 mm: strong crushing capacity
• Liner thickness is 50% thicker than normal models: wear resistance and long life
• There is a vibration discharge device under the discharge port to make the discharge smoother and protect the main belt.
• External power supply can be equipped with generator set: working condition and field applicability is wider and aggregate processing cost is lower
• The crushing main unit is electrically driven: high transmission efficiency
• The whole machine is heavy and durable
• Standard returning screen and returning belt are used, which produces one more finished product than general manufacturer equipment.
• It is equipped with a spray dust reduction system and is more environmentally friendly.
The PowerTrac s-6018 has a large screen area and strong screening capacity, thus fully ensuring the crushing capacity of the PowerTrac i-1213 crusher and ensuring the production of the entire mobile production line. Through actual production, the actual capabilities of the PowerTrac i-1213 mobile impact crusher and the PowerTrac s-6018 mobile screener have been fully verified.
It is reported that in order to reward the support and trust of the first customers, they will enter the "SRH Industry PowerTrac Lifelong Service" program. We promise to provide free on-site service for the life cycle of the equipment.